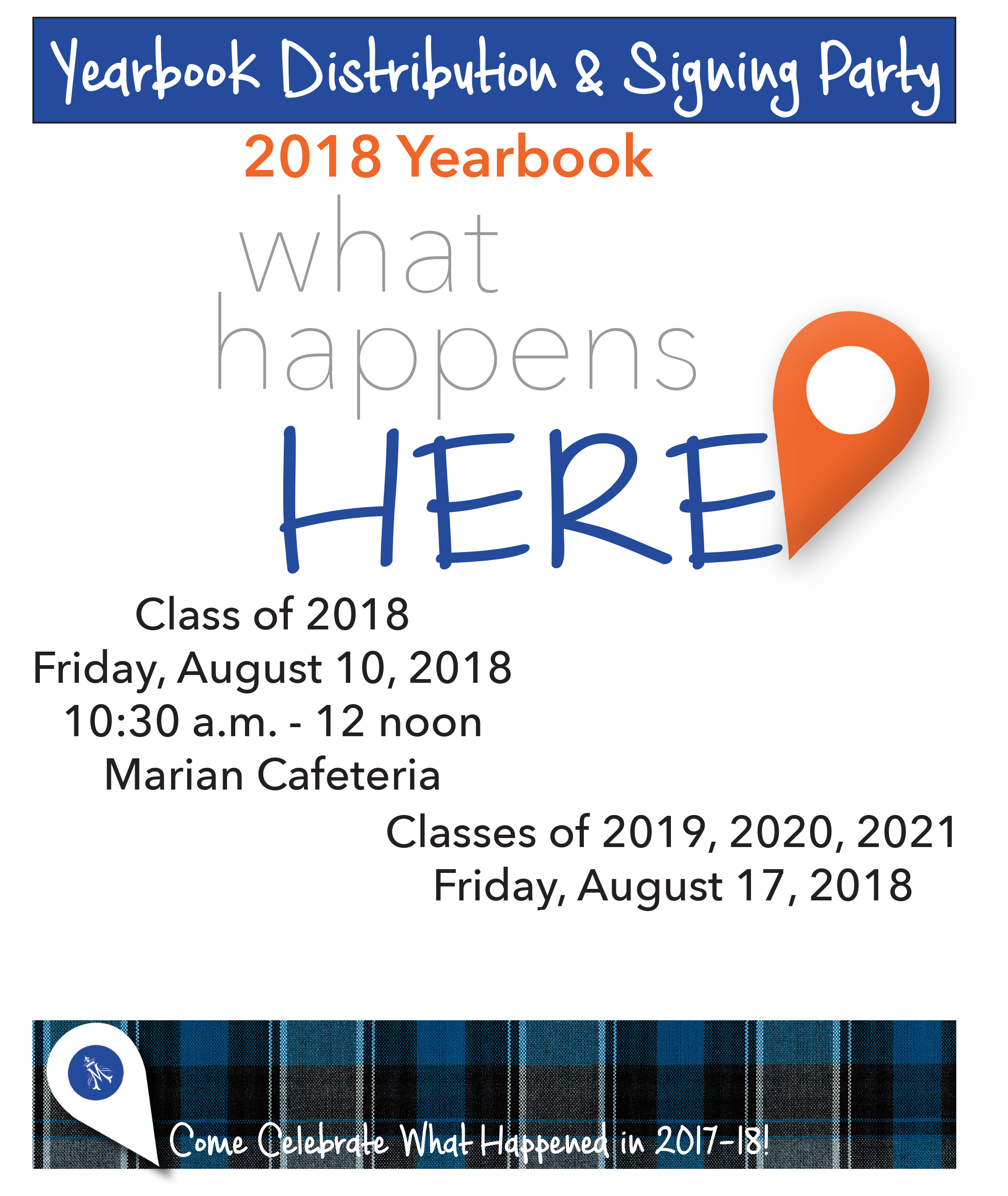 Distribution of this book is planned for August 10 and August 17.
After you see your book...If you have concerns, compliments or complaints about the yearbook, please email the adviser (address is below).
If you transferred from Marian and will not be present on Aug. 10 or 17 to get your yearbook, please email the adviser or call the yearbook room to talk details.
Please drop by and see us - Marian High School, Room 304
7400 Military Avenue
Omaha, Nebraska 68134

Or give us a call...402-571-2618 ext. 1134

Or shoot off an e-mail... crusader@omahamarian.org
The adviser is Mrs. Marsha Kalkowski and if you need to reach her, try at mkalkowski@omahamarian.org.
Thanks for browsing.
---